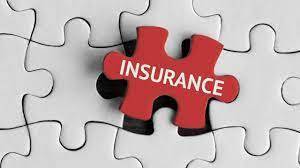 We accept HSA/FSA cards & provide you with the information needed to self-submit to your insurance company!
As doctors & utilizers of healthcare providers, we understand that investing in your health isn't always the cheapest thing. That's why we want you to be able to utilize the insurance benefits you have! We are not formally in-network with any insurance companies for various reasons. The most important reason being we don't want an insurance agent dictating our care with you. Wurth Chiropractic is a cash-pay office, meaning we do not personally submit to insurance. It's important to us that our patients have financial transparency. Whether you're paying for your new patient exam, a follow-up appointment, or sports physical, we want you to know what you're paying for each visit.

No hidden fees.
No sales pitch to try and get you to sign up for thousands of dollars worth of treatment upfront (puke).
We chose to practice with this model for our office so that we can not be tied down to structured treatment plans that don't make sense to the patient's unique condition. More often than not, our cash rates tend to be very comparable, or sometimes even cheaper than insurance rates!
We're creating a different chiropractic experience over here at Wurth Chiropractic. One where your time, dollar and thoughts/concerns are not only valued, but also aren't preyed upon.
No drop in 5 minute snap, crackle, pop appointments where patients are left unheard and typically met with unsatisfactory results - a multi-faceted approach to get you out of pain and returning to function as soon as possible.
If you have more questions on insurance, give us a call or stop in the office today to find out ways we can help you.