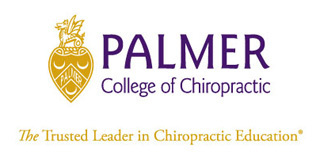 The Palmer Annual Gallup report for 2018
Dating back to 2015, our alma mater, Palmer College of Chiropractic, has worked with the Gallup Poll in order to have more understanding as to Americans' preferences on the treatment of low back and neck pain as well as patient experiences in working with various healthcare providers. In this blog post, we are exploring the recent trends in patients dealing with neck and low back pain!
Prevalence
Neck pain and low back pain are very common in the United States. About two out of three Americans (62%) have experienced neck or low back pain significant enough that they sought out a healthcare professional for care. Most recently, 25% of the 62% are finding care within the last 12 months.
Preferences
80% of Americans prefer seeing an expert in the field for neck and back pain. It was also discovered that US adults want to have more options for neck and back related healthcare. More than 1 in 4 adults (28%) would like to see a healthcare provider who utilizes conservative care first, rather than prescription or surgery.
Health Care Providers
People are going to see a variety of health care professionals for their neck and back pain; 62% saw a medical doctor, 53% saw a chiropractor, 34% saw a physical therapist or massage therapist.
This recent trend shows that more people are willing to choose conservative methods of health care first! In a world where many people have sought opioids or prescription drugs for their neck and low back pain, we are seeing more and more people choosing conservative care first!
Care
One of the primary reasons people choose their healthcare provider was based on the effectiveness of care. Over half (52%) of people who chose a chiropractor for the spine related care was because "this healthcare professional provides the most effective treatment for my pain."
This is great news! People aren't just choosing chiropractic because it makes sense or someone told them to, it's mainly because we are achieving highly effective results!
Patient Experiences
Another reason people are choosing chiropractors for the spine related pain is due to the patient experience. Around 90% of all people who saw a chiropractor last year reported that they felt as though their chiropractor often listens (93%), provides convenient, quick access to care (93%) and demonstrates care and/or compassion (91%)
In conclusion, more people are seeking conservative approaches to healthcare due to their neck and back pain. This is fantastic news, as more people are choosing non-drug, non-surgical approaches to healthcare! Chiropractors play an important role in the treatment and management of neck and low back pain. Ask Dr. Brynn & Dr. Zach today about how they can help you with your neck & low back pain, and much more!

References
https://www.palmer.edu/uploadedFiles/Pages/Alumni/gallup/palmer-gallup-annual-report-2018.pdf